Sabtang, Batanes
Note: This narrative is from Ms. Celerina M. Navarro.  She posted it on her Facebook page and I asked for permission to re-post it here.  She narrated this as if you are travelling with her as your tour guide and teacher in Batanes.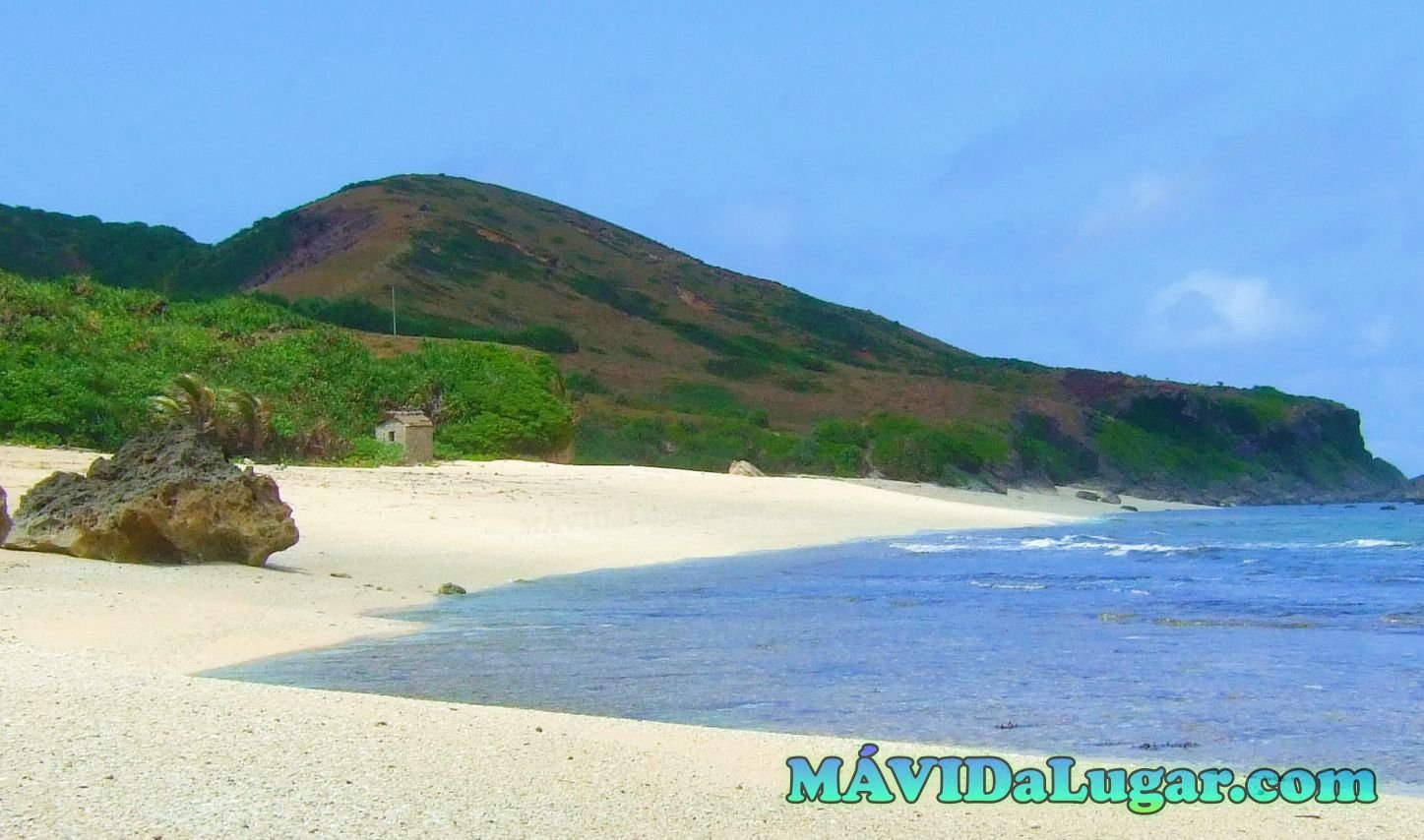 Before we board the motorboat, I'd like to mention that we Ivatans consider the sea a sacred place. Fishermen during the Dorado catching season perform rites before they begin to catch the prized fish for two things: one to protect them from accidents and give them a safe fishing season and two, to let the dorados be plentiful and give them a rich catch. This springs from the belief that there are spirits of the sea that need to be appeased and given respect.
During our sea travels here in Batanes, we are usually silent and pray for a safe voyage. But there is no prohibition about talking during the trip. I have mentioned that the currents in Batanes crisscross each other and may change direction any time. Rest assured that our crew are expert sailors who have learned how to deal with the sea and will bring us safely to our destination which is only 25 minutes away.
Sabtang is 4,070 hectares and is third in size after Itbayat and Basco as first and second largest among the six towns of Batanes. In terms of population, it also has the third largest with 1, 621 inhabitants.
I have mentioned that Sabtang, together with the southern part of Batan island were the first to rise from the sea to begin the group of 11 islands of Batanes. Geologists say this was during the Pliocene period or from 5.33 to 1.8 million years ago.
We will be landing in Centro, as they call the center of Sabtang. Here we have two barangays, Sinakan on your left and Malakdang on your right. Malakdang was supposed to be where the seat of power was to be located because it had more fertile soil but the then powerful mangpus or leader lived in Sinakan so this is where you find the municipal building now.
As you may have already known, Sabtang is one of the two island towns of Batanes. The other is Itbayat which we see in the western horizon. Sabtang has six barangays found around the coastal areas of this island. Sinakan, Malakdang, Savidug, Chavayan, Sumnanga and Nakanmuan.
Many scholars come from Sabtang. Savidug is the barangay where Sabtang's most famous son and Batanes scholar, Dr. Florentino H. Hornedo, Ph.D came from. He wrote many books about Batanes and her culture and history (except Itbayat) and became Dean and senior professor in prestigious universities in the Philippines such as St. Louis University in Baguio, the University of Sto. Tomas , and Ateneo University.
A cousin of his, Dr. Cesar Hidalgo, another native of Sabtang, authored many books on linguistics and also taught in esteemed schools and universities like the University of the Philippines and once was a senior officer in the International School of Brent.
Another native of Sabtang, Noli Gabilo is a national winner of Photography and helped to draw attention to the boat-shaped burials in Vuhus and Nakamaya in Basco with his photos.
Savidug which is next to SInakan, has the most beautiful and best preserved Idjang in Batanes.
Recent archeological studies headed by Dr. Peter Bellwood in Savidug also revealed artefacts that were found to be dated 2000 BC or of the same period as those found in Turungan in Itbayat and Sunget Mahatao.
As mentioned, Idjangs were fortress dwellings of the prehistoric Ivatans and they are found all over Batanes. Many archeologists and anthropologists have claimed that they suggest a baranganic community or a hierarchical system of community life – the highest rank dwell at the apex and the second level down was the abode of the next in rank called the mapolons. A step down were the caillianes or the working class who also grouped themselves into cabeceras for mutual help and security.
In 1785, the people in Sabtang and Vuhus were brought to Ivana and settled them in San Vicente, north of Ivana town proper and San Felix , south of the town proper. The reason for the transfer was for easier administration of the people.
It was at this year that Aman Dangat, a powerful mangpus of Sabtang got in trouble with the Spanish authorities when he went to Fr. Artiguez to ask if Governor Castillo planned to arrest him.  The priest told him there was no such plan. He also went to Gov. Jose del Castillo to ask why he was being persecuted and the governor assured him there was no such action. So it was a shocked when 2 unarmed soldiers and an interpreter and two government staff were sent to Sabtang- the former to find out if it was true that there were many ISabtangs that were jailed (the news was false) and the latter to buy food and lumber and two others all unarmed were killed in Centro and Suminanga. Upon investigation, it was found out that the killing was master-minded by Aman Dangat, and was given the death sentence (page 95, A Blending of Cultures: The Batanes 1668-1888 p95). Before he was hanged, which was the punishment at that time, he asked to be baptized and was named Buenaventura.
For 40 years, the ISabtangs were resettled in Ivana but in 1825, with most of them already baptized as Christians, they were allowed to return to Sabtang and take possession of their former properties which were never seized from them. Upon their return to Sabtang, the natives went to live in the plains as agreed upon and no longer in the hilly former settlements.
By 1839 there was already an established government in Sabtang with Bartolome Cocop as the first Gobernadorcillo.
In 1844, the mission church of San Vicente Ferrer, O.P. was established. A year later, it was made an independent vicarage with Fr. Antonio Vicente as its first vicar. He built the church, convent, a school house and an adjacent house for the teachers.
We will be proceeding to Chavayan, along a zigzag road with beautiful scenery along the way. We will be stopping in some of these places for your souvenir shots. We will be passing roads that lazily wind along mountain plateaus of rolling pastures that gently fall to the sea. The scenery along this road remains magnificent such as all roads are in Batanes.  At the end of this winding road, we come to the straight narrow main street of Chavayan, which some say is the most beautiful barangay in Batanes. It leads us to the center of this barangay and runs into a stop. Chavayan is literally a dead end. The main street of this small barangay is a narrow spine that cuts through a dense mass of stone houses. Small alleys still paved in cobbled stones branch in between tight row of houses off the main street. There is always a framed view of either the mountains or the pristine white sand beach and sea to the horizon of each narrow alley.
Time constraints does not allow us to see the other barangays on the southern end which are Sumnanga and Nakanmuan but they are as picture perfect places that have there own charm and rustic beauty.
But come again to Sabtang and be sure to focus on these two barangays, Sumnanga with its Duvek Bay and Nakanmuan, an important jump-off point to the cultural and geological wonder of Vuhus and Dekey.
Author: Celerina M. Navarro